17 Apr

Connecting to culture

In Aboriginal and Torres Strait Islander culture, a totem is a spiritual emblem from the natural world, such as a plant or animal. The totem is gifted to an individual by a parent or elder, usually around the time of their birth. Some people have several totems. Here's what happened when elders gifted totemic species to school kids, write Natasha Ward, Bradley J. Moggridge, Georgia Garrard, and Sarah Bekessy

The connection is mutually beneficial: the totem is a protector of the person, who in turn shows their respect for the totem by caring for it.

We wanted to find out if totemic species, when gifted to schools by Traditional Custodians, could generate care for threatened species – while also embedding cultural awareness and Indigenous knowledge in the Australian science curriculum.

We ran a pilot program to test the idea and build an evidence base. The program was successful. Care for the totemic species increased and students expressed enthusiasm for this approach. And there were other benefits too.
Caring for the matted flax-lily
The matted flax-lily (Dianella amoena) is culturally significant to the Wurundjeri people. The berries and leaves are used for food and tea, weaving and making whistles to deter snakes.
But the species is critically endangered in Victoria and listed as endangered nationally. After land clearing for urban development, it is thought only 1,400 plants remain.
Students in all year levels at Carlton North Primary School in Melbourne worked with Uncle Dave Wandin, a Wurundjeri Elder, to create habitat for the flax-lily and learn about the species.
The program sought to embed both Indigenous and Western knowledge in a balanced and holistic way. Over ten weeks, the biology curriculum addressed sustainability and the environment, incorporating interactive and outdoor activities.
In one activity, students helped to construct a grassland ecosystem habitat with plantings of the flax-lily. Other activities included interactive food web role play, scientific drawing, seed planting, learning about Indigenous land management and the use of native ingredients in modern baking.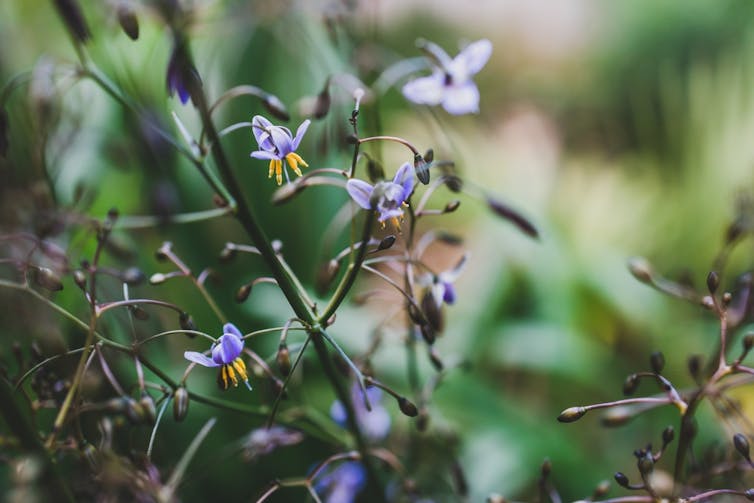 Connecting to nature
We used surveys of students, teachers and parents to understand the outcomes of the program.
After participating in the program, students had a better understanding of the matted flax-lily and its ecology. They also felt more connected with nature and indicated that they had learned about the Traditional Custodians and the importance of the totemic species. One student said:
I really enjoyed science this term (and) I feel much closer to our Indigenous culture than I ever have.
Students told the lead teachers that they wanted to bring the blue-banded bee back and plant native species in their own gardens:
I never knew about the matted flax-Lily and that it was going extinct and now I'm planning to plant some in my backyard!
Teachers also told us they felt better equipped to teach students about traditional ecological knowledge in a culturally appropriate manner. The main educators in the program thought the approach could be extended to other disciplines, including engineering, art and mathematics.
Parents and guardians also felt positive, referencing their child's high engagement as well as their own interest in learning more about Indigenous culture and totemic species. One parent stated their child started to ask regularly if they could "plant native plants because of how important they are".
Students went beyond the project team's expectations and began to take care of the garden themselves, protecting their species during break times at school, showing the garden to their families and teaching them about the different species within it.
Overall, the program improved student engagement with nature and science. This permeated through to parents and guardians.
Weaving into the curriculum
Our research has the potential to improve teaching of Indigenous content across Australia. The program shows how Indigenous science can be embedded into the existing curriculum in a holistic way.
Student engagement with nature and science also increased along with personal feelings of connection and responsibility to the environment.
Additional benefits included the creation of habitat for threatened species. Imagine if every school in Australia contributed in this way to the conservation of biodiversity?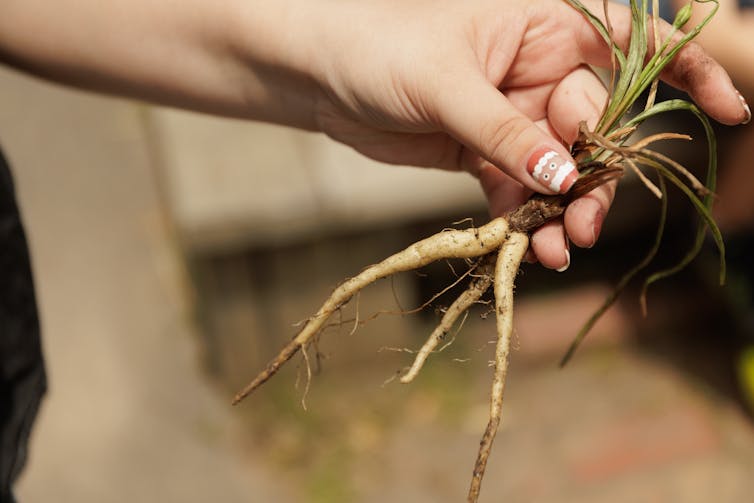 There's also evidence that children playing in biodiverse schoolyards have improved cognitive function and reduced behavioural issues. Finally, greening our schoolyards can provide a critical cooling function.
Key to the program's success was recognition of the time commitment from teachers and Wurundjeri Elders and recompensing them appropriately. This was crucial for facilitating deep involvement.
The school curriculum is already crowded with many competing demands. Expecting that an additional body of material can be incorporated without appropriate time and resources would have been impractical. Likewise, the time and knowledge of Traditional Owners is in high demand, so adequate provision of resources was an important feature of the program.
Further, embedding the material into an existing subject school-wide meant the program did not impose further demands on the curriculum. Instead, it was an efficient and effective way to deliver the material.
This also generated a sense of the topic being "core" to the curriculum, rather than an optional "add-on". This alignment of the program with existing curriculum and the fact that the budget – while critical – was modest, mean it is entirely feasible to imagine implementation of similar programs in many other schools.
We hope that the program will be picked up and implemented in other schools across Australia. Ideally, the concept of totemic species will ultimately become integrated into the Australian curriculum.
---
The authors would like to acknowledge Emily Gregg, Benjamin May, Dave Wandin, Michael Harrison, Marnie Pascoe, Fiona McConachie and Alex Kusmanoff for their contribution to the research that underpins this article. Thanks also to the principal, staff, students and parents of Carlton North Primary School for supporting the project.
Visit our website to download the Totemic Species in Schools resources, including the program curriculum, findings factsheet, and evaluation survey.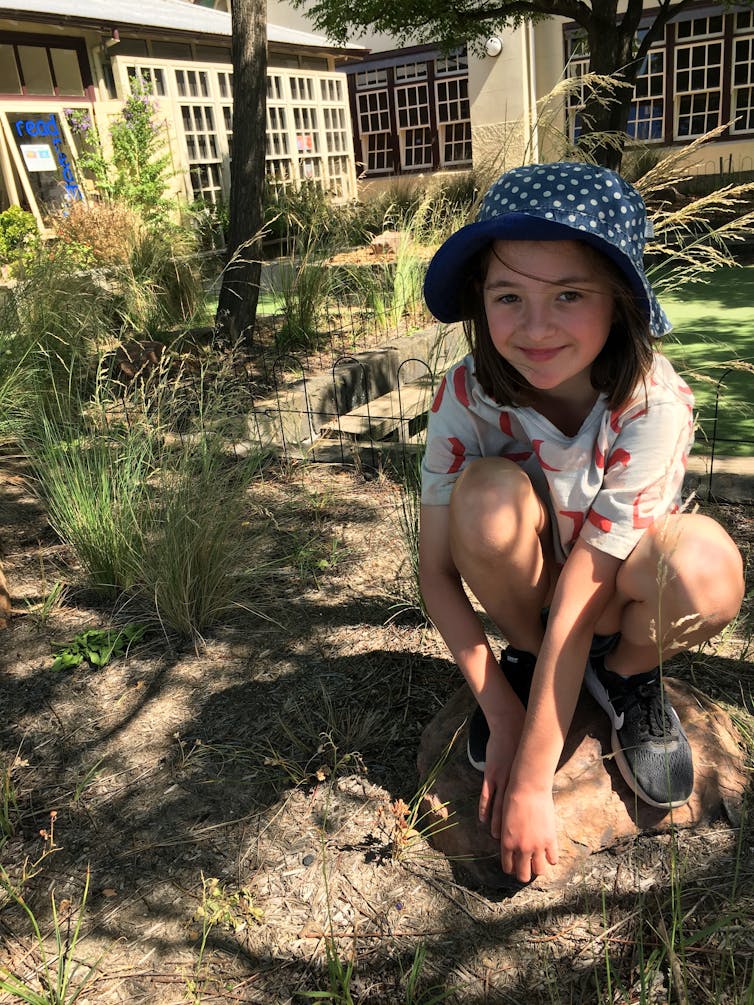 ---
Natasha Ward, Lead Researcher, RMIT University; Bradley J. Moggridge, Associate Professor in Indigenous Water Science, University of Canberra; Georgia Garrard, Senior Lecturer, School of Ecosystem and Forest Sciences, The University of Melbourne, and Sarah Bekessy, Professor in Sustainability and Urban Planning, Leader, Interdisciplinary Conservation Science Research Group (ICON Science), RMIT University
This article is republished from The Conversation under a Creative Commons license. Read the original article.