30 Mar

Why do we have composite classes?

My child is in a composite class this year. Is this a good thing? Katherine Bates looks at the pros and cons.

The majority of classes in Australian primary schools are made up of children from the same grade. The philosophy behind this is students of similar ages are grouped together to align with similar stages of learning development.

But composite classes – also called "multi-age" or "split year" – are also common. For example, in New South Wales last year, one-quarter of classes in state schools had composite groupings. These combine different grades into one class, usually, two consecutive grades, say a Year 1 and a Year 2.

Parents can be worried when they hear their child is in a composite class. What does the research say? And what do teachers think about them?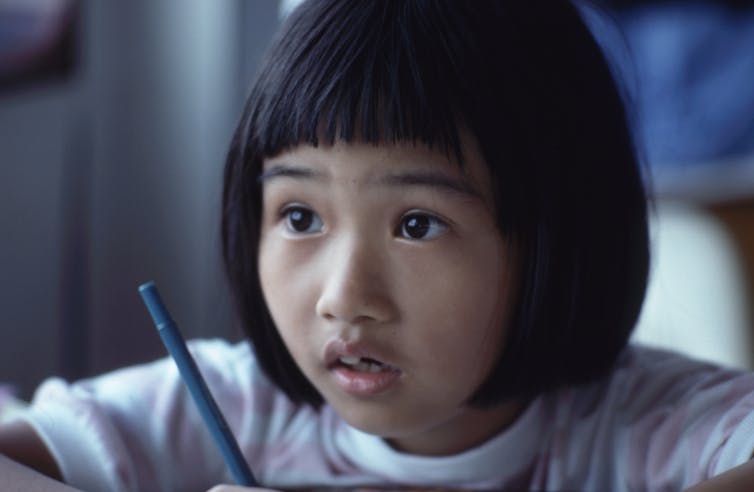 Why do we have composite classes?
Composite classes are more common in smaller schools. Traditionally, classes are combined if there are small numbers of students or uneven enrolment numbers across different year levels.
Another reason for composite classes is changing teacher-student ratio needs as students move through school. For example, in NSW, classes are smaller in the first year of schooling, with a maximum of 20 students to one teacher. This teacher-student ratio decreases from Year 1. From Year 3 on, there can be a maximum of 30 students to one teacher.
But some schools create composite classes deliberately for social and educational benefits. This is part of a "stage-based" over an "age-based" whole-school approach to children's progression through primary education.
It gives students two years to achieve academic standards and learn at their own pace. The approach moves away from the idea composite classes are for the "leftover" or struggling students in the more senior year of a two-year combination (for example, a Year 2 and Year 3 combination).
What does the research say?
Research on composite classes reports mixed results. A 2019 review of studies on multi-age learning in small schools found "there is much disagreement in relation to academic outcomes":
with some studies suggesting no differences, others suggesting lowered outcomes, and still others suggesting increased outcomes for students in mixed-age settings.
But there is general agreement composite classes can have social and emotional benefits for students. Students develop cooperation and understanding across age groups, and older students can develop leadership skills.
A 2006 Australian study suggested parents are likely to react negatively when they hear their child is in a composite class. They worried about the stigma for older children being with younger ones. However, by the end of the year, parents ended up feeling comfortable with the class, but only a small number (7%) decided their child was better off.
Research also shows the way students are grouped is not the most important factor. Rather it is the quality of the teaching, the overall school approach and mindset of the school community.
Studies also note that if composite education is going to be successful, "a great deal of emphasis is placed on the teacher" and their experience with this type of teaching.
Isn't every class a composite class?
Despite the dominant approach of grouping children of similar ages into one class, there will always be a range of learners or ages in any one classroom.
A typical "class" in the first year of formal schooling can be made up of children starting school at four, five and six. This means there can be an 18-month age range, and a multi-age class forms naturally.
Since 2015, the national curriculum has provided literacy and numeracy "progressions". These progressions map literacy and numeracy skills on a learning continuum from kindergarten to Year 10. This means teachers can pinpoint students' academic achievement levels regardless of their year group or stage of learning.
What do teachers say?
In January this year, I asked teachers on a closed Facebook group for their thoughts on "the success and challenges of composite classes". Within hours, I had 167 comments.
The responses were varied, with over 50% positive about composite classes. Teachers open to composite groupings said they "teach children [according to their] skills processes and abilities, […] and that topics can be adjusted". They also noted composites allow for "more flexibility and opportunities for acceleration".
But teachers also said there were challenges and composite classes could be more work. This included more time spent on lesson planning, designing assessments and reporting.
Overall [it's] seen as a great conceptual approach [but] it can double the work without the right type of support, especially if groupings are across stages.
One last thing
Your child might be in a composite class out of necessity because of enrolment numbers or because their school thinks it is a better way to educate students. Either way, it is important to remember this is not necessarily a "bad" or a "good" thing.
While concerns are understandable, open communication with the school and finding out about how composite classes run can reduce worries about socialisation and how the learning is differentiated.
Whatever class students are in, there will be variation in ages, behaviours and competencies. Teachers help them to learn at whatever stage they are at, regardless of what year they are in.

---
Katherine Bates, Lecturer in Initial Teacher Education: English Specialisation, University of Technology Sydney
This article is republished from The Conversation under a Creative Commons license. Read the original article.